Home-
Female Sexual Problems
Best Sexual Health Doctors (आयुर्वेदिक गुप्त रोग विशेषज्ञ) in Bandra (Mumbai), Thane, Pune, Nagpur, Nashik, Dhule and Dubai.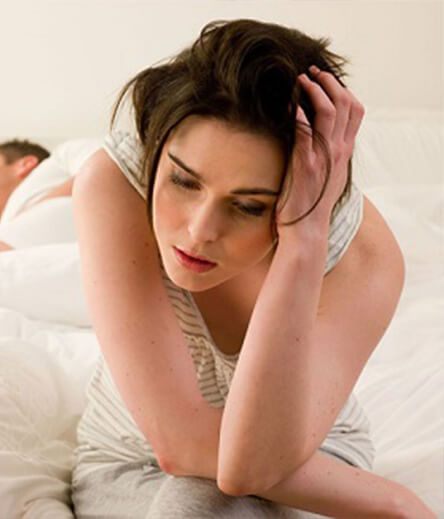 Female Sexual Problems & Treatment
Not only males, females may also suffer from sexual illness. In fact, females supposed to have more weakness as compare to males. Females usually avoid the sexual problems out of family boundations or shyness. Dr. Sanjay Shetye has been rendering treatment for female's sexual problems as well. There might be a question of the types of problem she is suffering. These can be:-
• Loss of libido
• Lack of enjoyment during sex
• Dryness in vagina
• Burning infection in vagina
• Female infertility
• Lack of confidence
• Fear of love making
• Sexual depression
• Sexual apathy
• Pain while having intercourse
There can be thousands of problems depending upon the person to person. Dr. Sanjay Shetye has been rendering the valuable services through medications, counseling, therapies and much more. The main motive of the company is to reduce the stress which is arising between married couple. Research shows that maximum fighting occurred due to not satisfying the partner at the fullest.
Dr. Sanjay Shetye offers useful tips to maintain the sexual health and to improve further. Females feeling shy may write the doctor through mail or may seek online consultation. One should not neglect the personal problem as it may create public if not resolved in the right time. Females usually have problems due to stress and not having the diet on time. Working woman does lack of proper time schedule due to which they are unable to maintain their lives.
Doctor will offer the better guidance about what to intake and what to avoid. Contact Dr. Sanjay Shetye for all the sex health problems which are making your life miserable. Privacy will be maintained not to harm the safeguards of any female.
Dr. Sanjay Shetye Provides Solution On All Kinds of Sexual Problems.
With access to 24 hour emergency assistance with prior appointment